Give with a good conscience
Lovingly thought out, no frills: white makes all babies shine.
Why give Tom&Jenny Bodysuits as a gift?
For the birth or birthday of the little one: our bodysuits are a wonderful gift that brings joy every day.
80 percent of all parents say that baby clothes they receive as a gift do not meet their taste. That can't happen with our bodysuits. They make every baby shine, because they are plain and white, without kitschy prints and therefore equally suitable for girls and boys. Our Tom&Jenny bodysuits are perfect to give to friends or relatives and make their loved ones happy.
Even unpacking them is fun: lovingly folded in the finest silk paper, the bodysuits are sent in a box with a sweet greeting card. You can easily enter the text yourself in the check-out process. We consciously decided against plastic and to have our packages packed by people with disabilities in the Delphin workshops in Berlin. In this way, we leave the giver and the recipient with a clear conscience. Why give Tom&Jenny Bodysuits as a gift?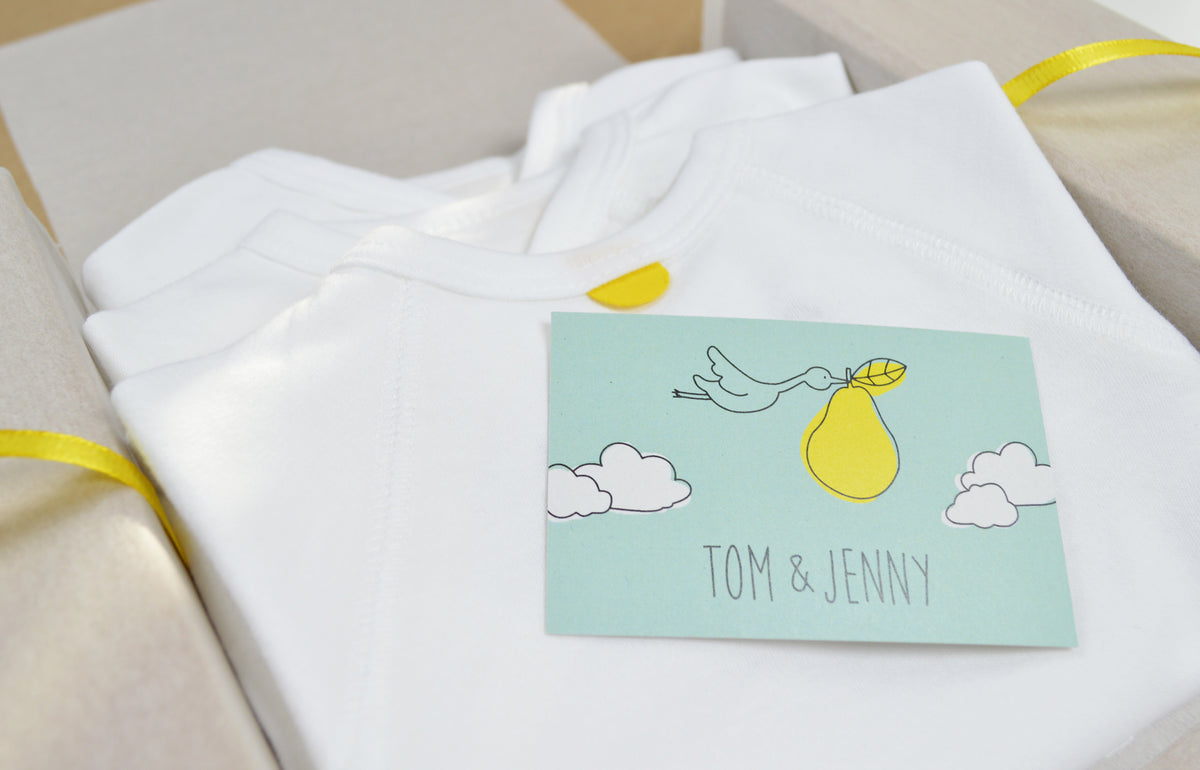 Give away vouchers
You don't know which size and whether short or long sleeve fits better? Then give a gift voucher. That way, your gift recipient can choose the cloudy soft goods that suit them best.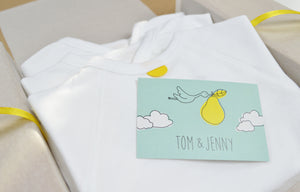 You know exactly which baby bodysuits you want to give away?
Then choose here the right size and then decide which arm length and box size you would like to give as a gift. Simply click on Gift in the shopping cart, specify a desired delivery date if necessary and write a greeting card text. We will send the package with a handwritten card and without invoice.