Our vision
We want our high-quality, sustainably and fairly produced baby bodysuits to become the no-alternative standard for all
.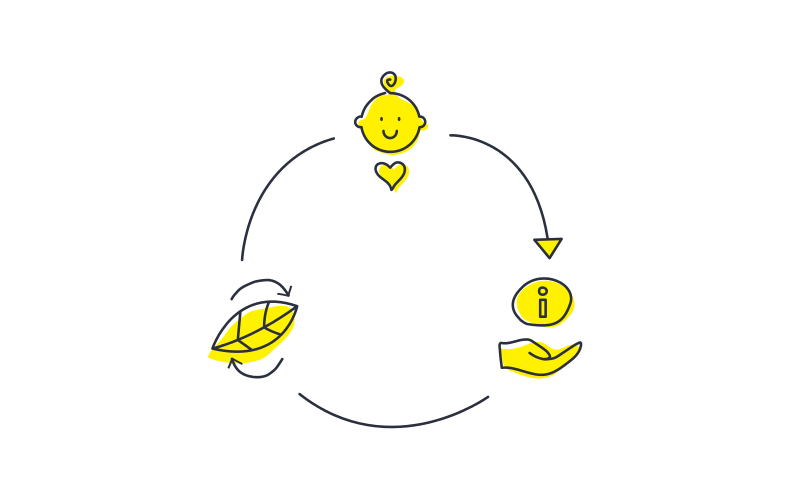 Our values
We have set out to offer at the needs of the child, alternativlos only one, namely the perfect baby bodysuit from our point of view for each size. To ensure this, we have developed our bodies in close cooperation with midwives and trust their professional experience and intuitive knowledge. For us, it is clear that for babies, the best is just enough. Therefore, our bodies are produced exclusively under organic and under fair conditions. We believe it is important to openly communicate product details to our customers and only work with suppliers we know personally.
BUY NOW
How it all began
Like all good ideas, Tom&Jenny was born out of dissatisfaction. We were dissatisfied with the often poor quality, oversupply and overpriced price of baby bodies. The more closely we dealt with the issue, the more certain we became that we could do better.
Soon we were four and racked our brains daily, as the perfect baby body must look and what matters. We watched parents put on and take off baby bodysuits, conducted interviews with over 100 midwives and mothers, did surveys, drew designs, sewed prototypes, looked for producers, etc. Out came Tom&Jenny and we can say with full conviction:
We are very proud of our cloudy soft goods. There is a lot of work behind such a great organic and sustainable fairtrade product. We hope to make you and your babies happy and satisfied with our bodies. Thank you for your lovely support.
.
Our partners
Fair and sustainable partnerships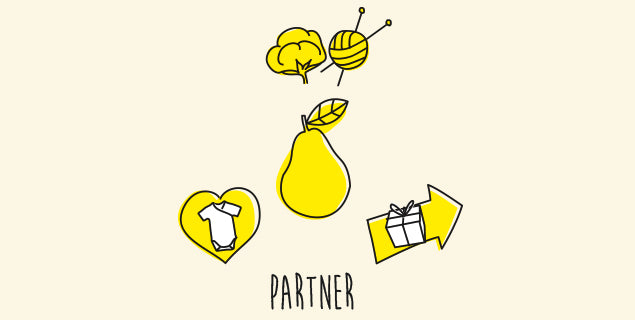 Tom&Jenny Partners
We work closely with our partners at all stages. Fairness and trust are particularly important to us.
Buy fairtrade baby bodysuits
Our producer
SEKEM: Organic farming, fair conditions and sustainable production
.
For over 40 years, SEKEM has been committed to the production, processing and marketing of organic and biodynamic food and textiles in Egypt, the Arab world and international markets. Our multi-award winning Egyptian production partner has been growing the finest bio cotton since 1977 according to organic, fair trade and sustainable standards and further processing it directly on site. Today, the SEKEM Initiative has reclaimed more than 680 hectares of desert land for sustainable agriculture, helping farmers switch to organic cotton farming and advocating for farmers to receive fair prices for their products.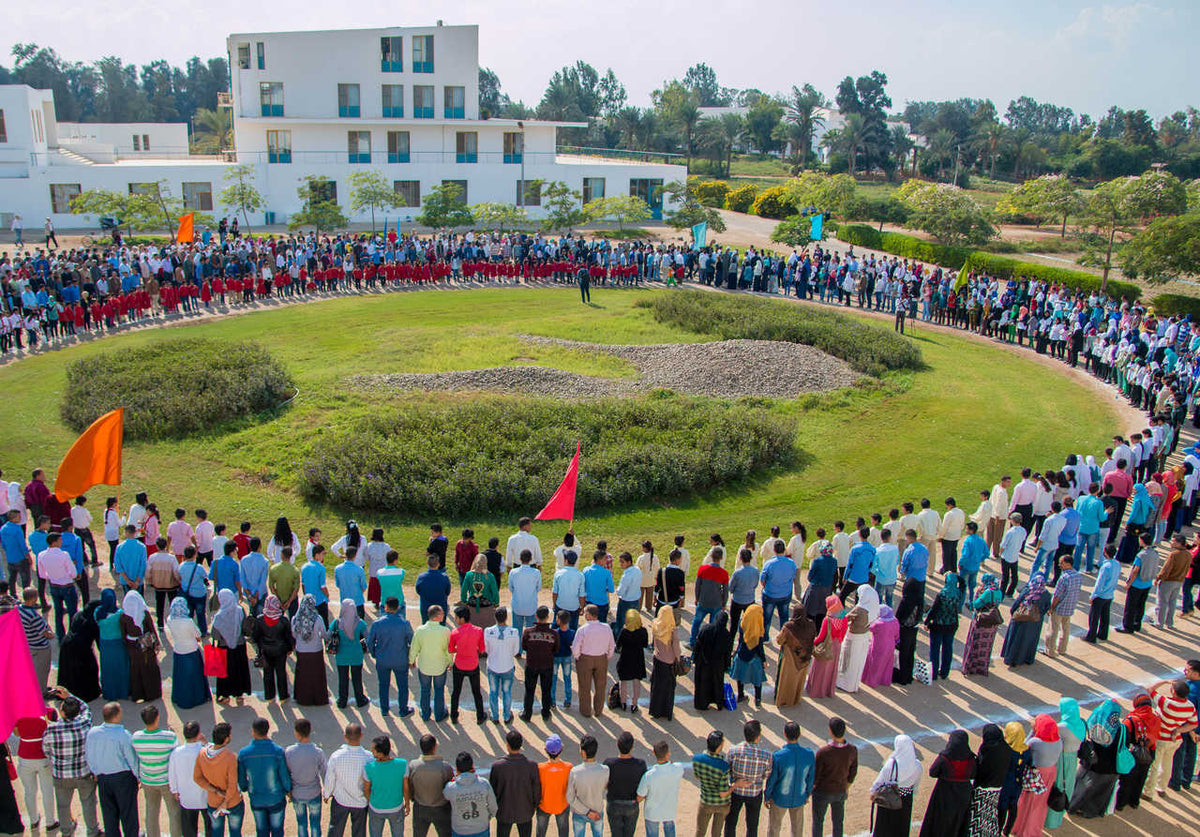 Our shipping partner
Dolphin workshops: Lovely plastic-free packaging and reliable shipping management
.
In Berlin sit the Delphin-workshops, a recognized workshop for people with disabilities. From Egypt, our baby bodysuits come to this facility and are stored, packed and shipped here. The employees work with high professionalism and quality and are guided and supported by qualified group leaders. The Tom&Jenny baby bodysuits are folded by the employees according to the individual wishes of our customers with great attention to detail, wrapped in tissue paper and placed in boxes, which are previously provided with our stickers. The special feel is particularly fun for the employees on site. From the Dolphin workshops, our lovingly and prettily wrapped Tom&Jenny packages are sent to your home reliably and plastic-free.
Donate baby bodysuits
Preloved Malteser: Donate used baby bodysuits
.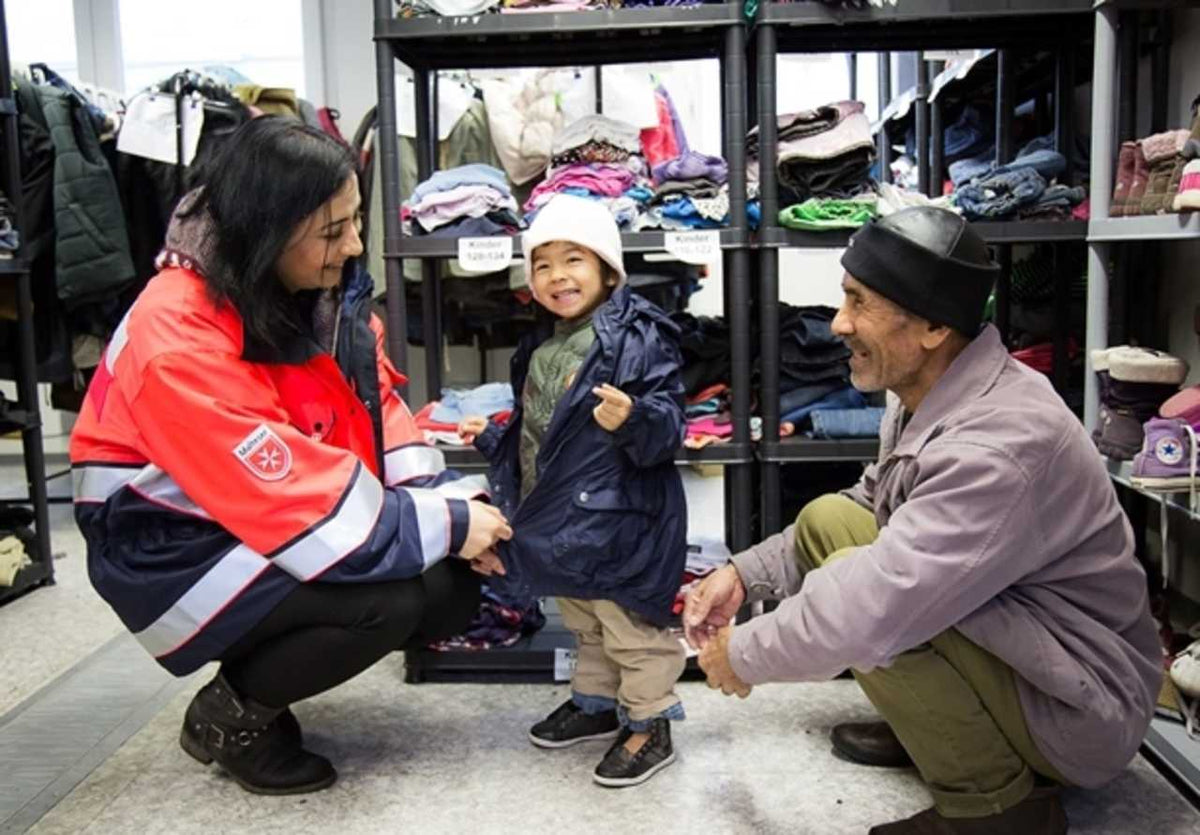 The quality of our baby bodysuits is very high - even used it would be a waste if the goods would not be reused. So we have thought of something for the reuse. When your little ones have outgrown their baby bodysuits, we offer you to send them free of charge to us back, so that we can donate them to the Malteser Flüchtlingshilfe after washing and sorting. In total, Malteser has been active in the field of refugee aid and migration at more than 100 locations in Germany for over 25 years - caring for more than 25,000 people every day. With our partnership, we at Tom&Jenny want to support families who in their situation do not have the opportunity and means to afford our quality.
What we think is good
We work closely with other companies and organizations that value fairness, sustainability and quality. Here you can find informations about all our partners and brands that we love. Take a look and discover something new!