Our vision
We want our high-quality, sustainably and fairly produced baby bodysuits to become the no-alternative standard for all
.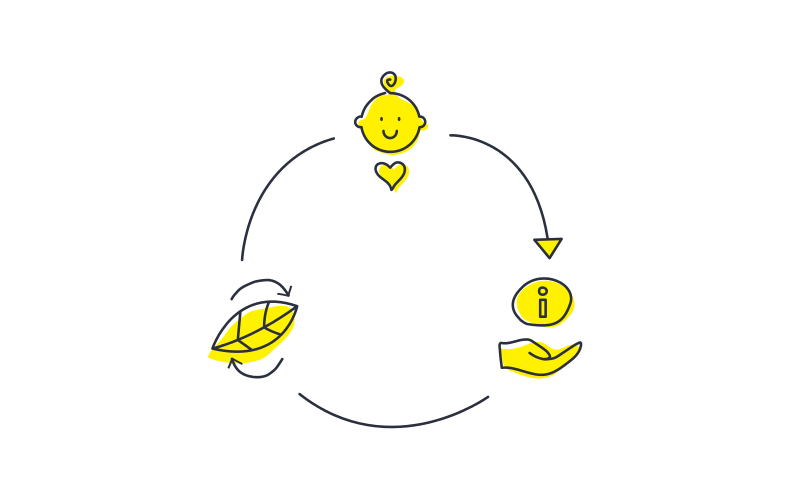 Our values
We have set out to offer at the needs of the child, alternativlos only one, namely the perfect baby bodysuit from our point of view for each size. To ensure this, we have developed our bodies in close cooperation with midwives and trust their professional experience and intuitive knowledge. For us, it is clear that for babies, the best is just enough. Therefore, our bodies are produced exclusively under organic and under fair conditions. We believe it is important to openly communicate product details to our customers and only work with suppliers we know personally.
BUY NOW
How it all began
Like all good ideas, Tom&Jenny was born out of dissatisfaction. We were dissatisfied with the often poor quality, oversupply and overpriced price of baby bodies. The more closely we dealt with the issue, the more certain we became that we could do better.
Soon we were four and racked our brains daily, as the perfect baby body must look and what matters. We watched parents put on and take off baby bodysuits, conducted interviews with over 100 midwives and mothers, did surveys, drew designs, sewed prototypes, looked for producers, etc. Out came Tom&Jenny and we can say with full conviction:
We are very proud of our cloudy soft goods. There is a lot of work behind such a great organic and sustainable fairtrade product. We hope to make you and your babies happy and satisfied with our bodies. Thank you for your lovely support.
.