Our organic accessories
Lovely design with sweet pear, practical and high quality.
We are the experts for everything that wears your baby on the skin. Our wrap bodysuits and baby bodysuits are so cloudy soft and therefore especially suitable for the delicate and sensitive baby skin. In addition, we offer a practical baby blanket (70 x 80 cm), cute newborn baby pants and our soft newborn cap. All products are of course just like our bodysuits made of long fiber, 100% organic cotton. Our products are sewn with the interlock knitting technique, which you feel immediately and is also noticeable after washing: they stay in shape much better!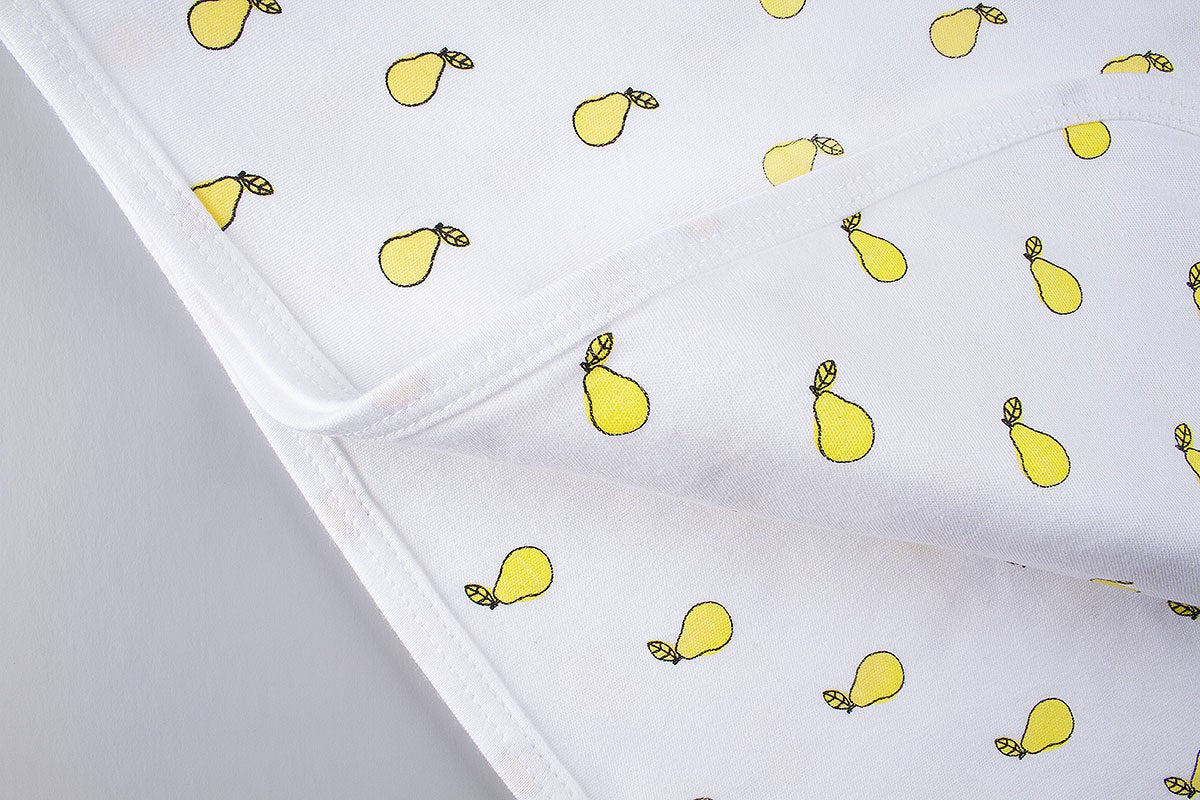 You still need cloudy soft organic bodysuits?
Then order now our cloudy soft organic wrap bodysuits or baby bodysuits for your darling or to give as a gift
.